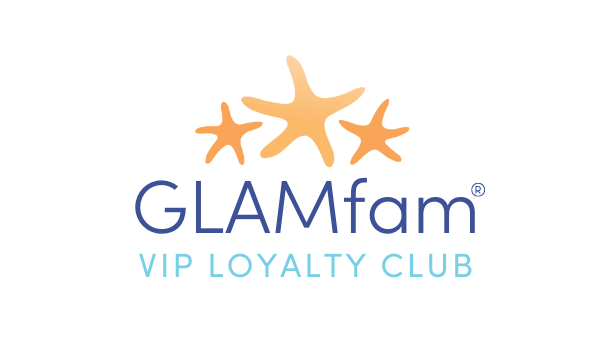 GLAMfam® VIP Loyalty Club Membership
Get the VIP savings you deserve! Our affordable membership program lets you save on the treatments you want most - all year long!

Join GLAMfam for a $120 annual fee and get a full year of preferred pricing, exclusive specials, and access to VIP events.
GLAMfam® VIP Loyalty Club Program Benefits:
Save on 15% on fillers and injectables like Juvéderm, Restylane, Kybella & more

Save 10% on Botox; Save 15% on Dysport and Xeomin

Save 15% on treatments like Halo laser, BBL laser, miraDry, Ultherapy, ThermiTight, ThermiVa, NovaThreads, micro-needling, Aqua Gold Fine Touch, and more

Save 15% on aesthetician services such as DiamondGlow, HydraFacial MD, de-pigmentation peels, LightStim facials, and more

15% off all skincare products

$25 birthday voucher

$25 voucher to redeem at your next Botox treatment when you return within 4 months of your last treatment

Guaranteed savings: If you don't save at least the $120 membership fee during the 12-month membership period, we'll refund the difference

Extra 5% discount for same-day scheduling (not applicable for those on the waitlist)
GET GLAM, EARN POINTS, SAVE MORE:
You can earn points by joining in the conversation on Facebook, Instagram, Twitter, Pinterest, Snapchat, YouTube, TikTok, and other social media sites you already use every day. It's easy! Get points when you become a patient buddy, attend a seminar, and much more. You'll get a full listing of ways to earn points upon membership commencement.
USING YOUR GLAMFAM VIP LOYALTY CLUB DISCOUNTS AND POINTS:
Redeem $1 for every 10 points earned. Example: 100 points = $10 credit
GLAMfam VIP Loyalty Club discounts cannot be combined with 18-24 month interest-free promotional financing programs
Points may be applied to non-discounted services and products at La Jolla Cosmetic only (excludes surgical services)
Points cannot be redeemed with GLAMfam preferred discount (must choose the greater value)
Points may be redeemed for any purchase in our medical spa (up to 50% of the total)
Discounts and points may be combined with manufacturer rebates or programs
Discounts and points are valid on cash or credit card purchases
Points earned from signing a photo release can only be awarded once per treatment or procedure type
Points earned during a visit can only be redeemed at a future visit
Surgical, injectable, laser, and skincare procedures are excluded from earning points
Points will be awarded after confirmation of the completion of each action
Points can only be redeemed with an active membership
Points will roll over each year as long as membership is active
Points will expire when the membership expires
Maximum accrual of 30,000 points. When the maximum amount is reached, points must be redeemed in order to continue earning more.
Full program terms and conditions are listed here.

COPYRIGHT La Jolla Cosmetic Surgery Centre & Medical Spa 2009 - 2023