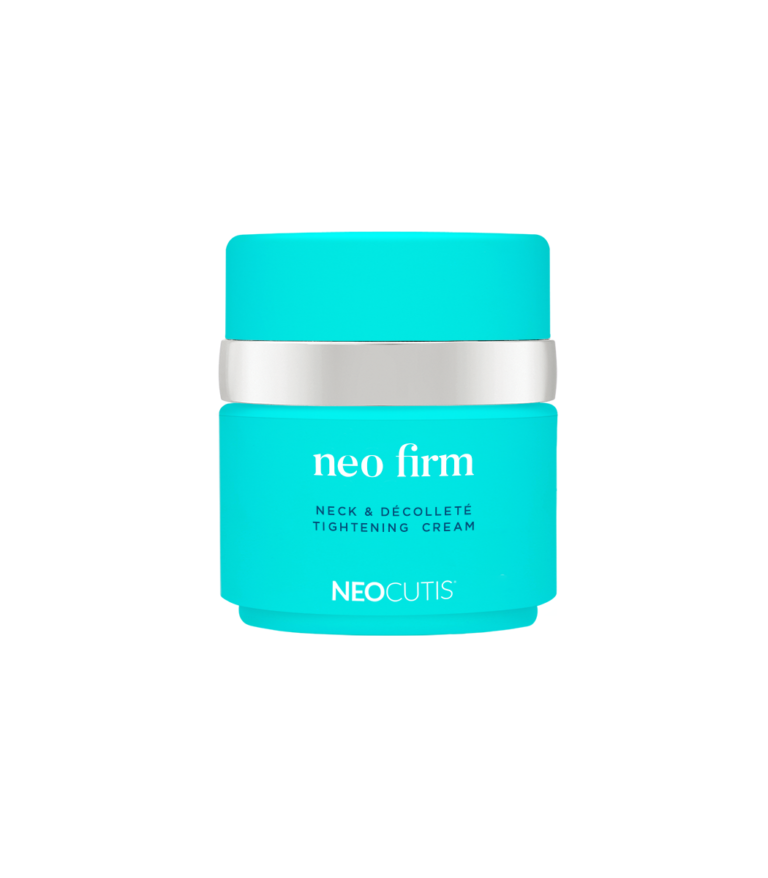 Neocutis Neo Firm Neck & Décolleté Rejuvenating Complex Intensive Treatment (1.7oz/50g)
The delicate skin on your neck and décolleté can show signs of aging years before your face. Micro-Firm Neck & Décolleté Rejuvenating Complex from NEOCUTIS® can give you the insurance you need to keep this area smooth, firm, and youthful. 
Micro-Firm is power-packed with NEOCUTIS's proprietary anti-aging blend, Micro Protein Complex (MPC), antioxidants, and moisturizers in a cream specially formulated to protect and rejuvenate the neck and chest. 
Enhances skin elasticity
Boosts collagen production for firmer, smoother skin
Reduces visible fine lines and wrinkles
Moisturizes and protects against oxidative stress
Helps skin on the neck and 

d

écolleté appear younger and smoother

Light, silky texture goes on smoothly an dries quickly

Paraben free, fragrance free, and no color additives

(1.7 oz) 50g container
Apply 1 to 2 times per day to clean skin as part of normal beauty routine. Follow with SPF application after morning use.